40 Brilliant DIY Pallet Swing Ideas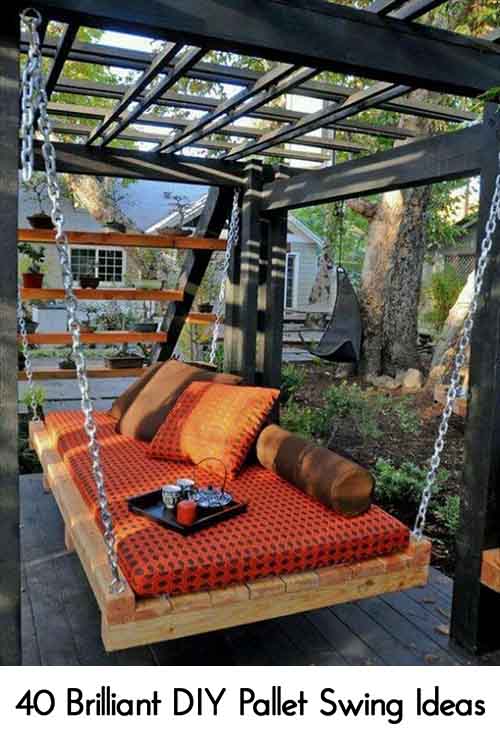 Repurposing or recycling wooden pallets into indoors or outdoors furniture has become very popular with people across the globe. As you all know, I LOVE pallets and their ability to be pretty much transformed into anything. Check out these brilliantly, awesome DIY pallet swing ideas from 99pallets.com!
These are not DIY project per say, they are a collection of photos to help you find the right style of swing and then you can do some simple Google searches and probably could find the free plans too. Remember to check out Craigslist or your local shops as they always have free pallets going! Enjoy!
40 Brilliant DIY Pallet Swing Ideas