How to Grow Blueberries at Home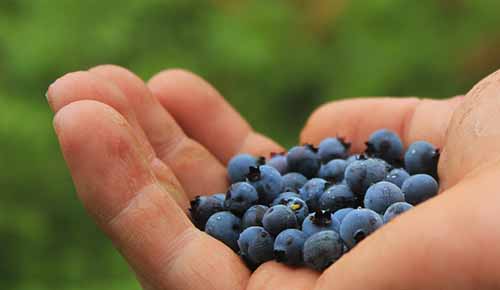 You know what… I am craving warm blueberry muffins straight out of the oven! I can literally smell these baking right now! We get our berries from the grocery store but have been looking into growing our own. As someone told me; home grown and picked fresh are best! Blueberries are very high in antioxidants and vitamin C, making them an excellent snacking fruit. They are very easy to grow and have very few pests, diseases or problems. Blueberries grow very well in containers, and are very decorative plants, making them ideal for the patio. 
Having a plant that is easy to grow and requires minimal care is just what we are looking for! By following just a few basic steps, your blueberry plants will thrive for many decades and provide you with abundant fruit every year. Our top tip: Choose a sunny spot. Though blueberries grow in semi-shade in nature, heavier fruiting happens with more sunshine. Grab some more information via the link below! happy growing!
How to Grow Blueberries at Home