21 Brilliant DIY Greenhouses With Tutorials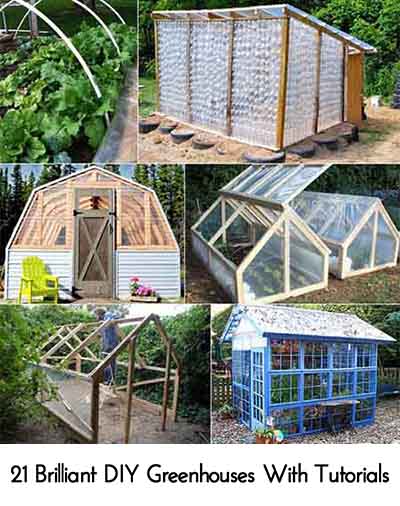 Having fresh fruits and veggies and being able to enjoy fresh flowers throughout the years makes for a healthier and happier life. However, in most of the country, this is not possible because of the changing seasons and temperate weather. This is where a greenhouse comes in because it allows you to have all of these things regardless of the season and the weather outside.
With full step by step instructions you don't need to be a contractor to put together one of these budget friendly builds.
From the most frugal to a person looking to go all out, there is a build for you. The uses are endless and you will have a new, fun hobby to practice. Check out the following DIY greenhouse ideas via the link below for some inspiration and plans to create one of your own in your backyard!
21 Brilliant DIY Greenhouses With Tutorials