20 One Afternoon Craft Ideas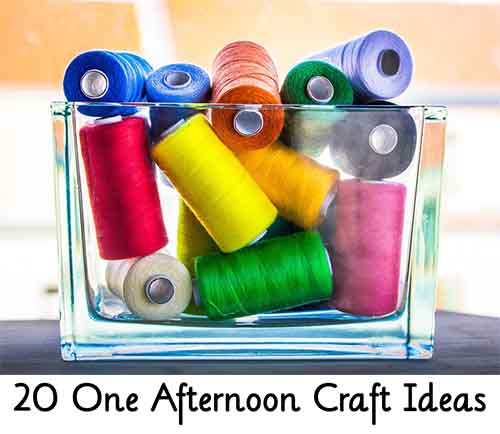 These delightfully easy crafts take just one afternoon at very most to complete and are suitable for even the tightest budget.
With 20 uncomplicated DIY's which include everything from wall art and decorative pieces to hanging planters and fashion must haves, you'll definitely find something for everyone in this awesome post. These are 20 of Elsie and Emma's favorite crafts. Pick one and do it in one afternoon.
These are simple, easy, and FUN projects!
– Here are just a few of the projects:
– Make Song Lyric Wall Art
– Make Your Own Cell Phone Case
– Make Aged Mercury Glass Candle Holders
– Make a Stamp to Personalize a Journal ……. And MORE!!
Click on the 20 One Afternoon Craft Ideas link below to see all 20 craft ideas.