Winter Preparedness Checklist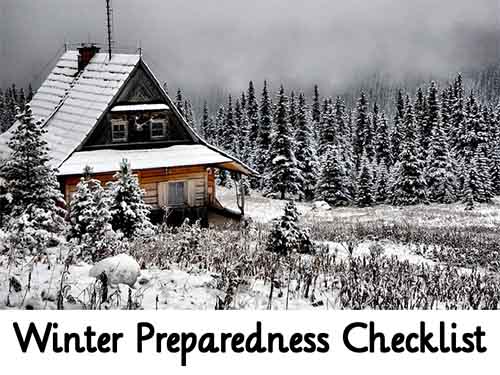 Stock up on emergency supplies for communication, food, safety, heating, and vehicles in case a storm hits. When wintry weather blows, will your family be prepared? Take time now to review your family's emergency preparedness with this Winter Preparedness Checklist. It'll help you prepare your home and automobile for cold-weather hazards. Here are a few tip below for you to browse….
911 tips:
If possible, call 911 on your cell phone. Provide your location, condition of everyone in the vehicle and the problem you're experiencing.

Follow instructions: you may be told to stay where you are until help arrives.

Do not hang up until you know who you have spoken with and what will happen next.

If you must leave the vehicle, write down your name, address, phone number and destination. Place the piece of paper inside the front windshield for someone to see.
Know what winter storm warning terms mean:
Winter Weather Advisory: Expect winter weather condition (e.g., accumulation of snow, freezing rain, and sleet) that could cause severe inconvenience and life-threatening hazards.

Frost/Freeze Warning: Expect below-freezing temperatures.

Winter Storm Watch: Be alert; a storm is likely.

Winter Storm Warning: Take action; the storm is in or entering the area.

Blizzard Warning: Seek refuge immediately! Snow and strong winds, near-zero visibility, deep snow drifts, and life-threatening wind chill.
Click the link below, this could save your life, this could save your family's life….