The Ultimate Gardners Cheat Sheet – Spring, Summer And Winter Gardening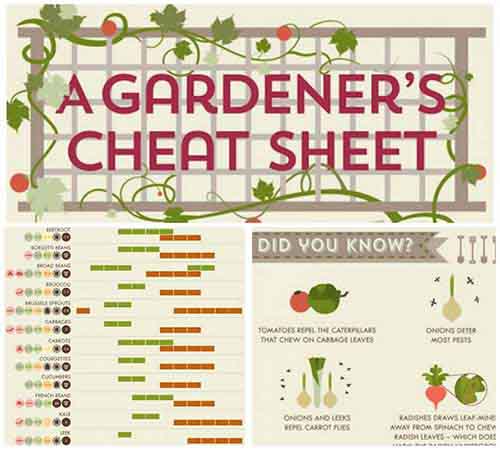 When it comes to vegetable growing, not everyone knows the what, where and why of it all. Luckily, we have the Internet to help us become experts in just about anything, including gardening. Here are 10 Things this Vegetable Growing Cheat Sheet will show you:
1. When to plant
2. How far apart to plant seeds
3. What needs propagating
4. What needs to be in a greenhouse
5. What size pot to plant in
6. Distance to thin seedlings out to
7. Germination and maturation times
8. Which pests to look out for
9. What veggies works best together
10. When to harvest!
Some plants can be helpful towards each other in fending off pests or in growth. It's called companion planting. Keep in mind that growing varies based on where you plant and the conditions at that particular time. This info-graphic really is a nice set of education. Print or bookmark and keep with your gardening tools.