The Magical Benefits of Vinegar Baths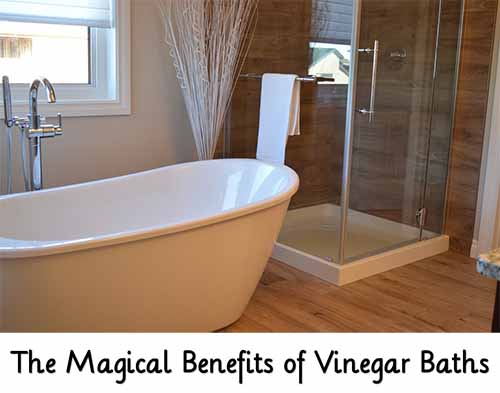 As far back as the ancient Egyptians, cultures around the world have been using Apple cider vinegar as a healing elixir, a youth preserver, disinfectant and much much more. This inexpensive multi-purpose product is an absolute must-have for those of us who love harnessing the power of nature.
Ever thought about taking a bath with some vinegar? Probably not, but you should consider it! Vinegar, particularly Apple Cider Vinegar, is good for your skin and helps detox the body. If you'd like to find out more about how bathing with a bit of vinegar can help your skin, visit Wellness Mama!
The Magical Benefits of Vinegar Baths