How To Make The Perfect Fall Potpourri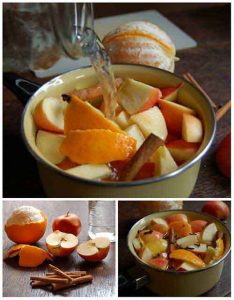 There's a crisp feeling in the air…autumn is here. I love everything about the fall, the smells, the colors, just the overall atmosphere. After a week of high 80's and a summer of humidity that makes me feel slightly suffocated, I've been waking to a crisp, fall-like breeze, gently blowing through my opened bedroom window. 
I am welcoming the pleasant cool-off and enjoying the new scents that are specific to this upcoming season. Making your own potpourri means you won't be exposing your family to toxins found in the store bought blends. It also looks great in any room in your house. This recipe for a fall potpourri, in the link below, is my idea of a perfect autumn home scent. I love mixing it up and smelling it throughout the entire day.
 How To Make The Perfect Fall Potpourri