How To Make Fire Using A Lemon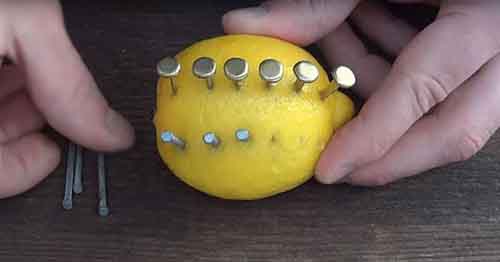 If you are out in the woods, either trekking or camping, you better make sure that you are equipped with survival stuff. However, if you have forgotten anything, you can always turn to nature. Here is a simple science experiment which shows you how you can create fire with just a lemon.
If you need to start a fire and you don't have any matches or a lighter, don't despair. All you need is a lemon, some wires, copper clips and nails, and a bit of steel wool. It's fair to say that most people that find themselves in the wilderness won't have access to fresh lemons and may not have zinc nails and copper plugs handy, but this is still a smart trick to know. Learn it by watching the clip below….
How To Make Fire Using A Lemon