How To Make Marshmallow Pops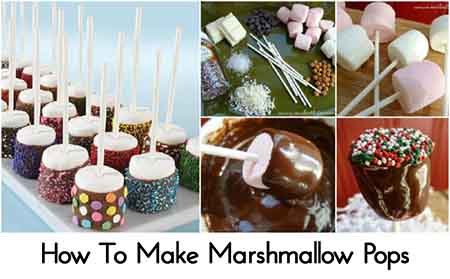 Marshmallow pops are the design staple of cool kids parties. They look fantastic, taste great and are super easy to make. (all the things I look for in party food). Marshmallow pops are everywhere, and you can have some serious fun with them.
Use white or milk chocolate to coat them or get ultra creative and use different colors (green, pink, blue) of meltable candy wafers. You can dunk them all the way to coat them completely, or you can just dip them halfway to give them a more "drippy" appearance. YUM! These will be a hit at your next party! Check out both recipes via the links below… Enjoy!!
How To Make Marshmallow Pops: Recipe 1, Recipe 2