How to Harvest a Luffa Sponge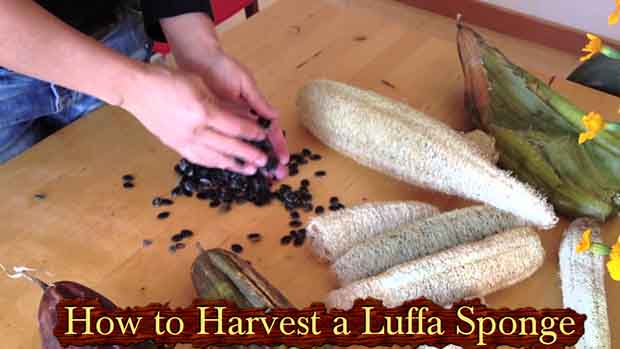 A loofah is a fibrous plant seed pod. The luffa plant is a cucurbit, a group of plants including gourds, pumpkins, and cucumbers. It grows as a flowering annual vine. The pollinated flowers grow cylindrical green fruits that eventually develop into a seed pod filled with many intertwined cellulose fibers. The outer skin is removed to reveal the "loofah" inside. Those with sensitivities to certain foods should proceed with caution. Unknown allergy potential. That said, millions of people around the world eat parts of the plant. 
Growing your own loofahs is fun and rewarding. The plants are quite vigorous once they get established. They grow on vines that can reach 30 feet(9m) in length. A strong supporting trellis is a must. Chain link fence and lattice works great. The more support points the better really! Find out how to harvest your luffa over at gardenupgreen.com by clicking the link below….