The Best Plants for Every Room of the House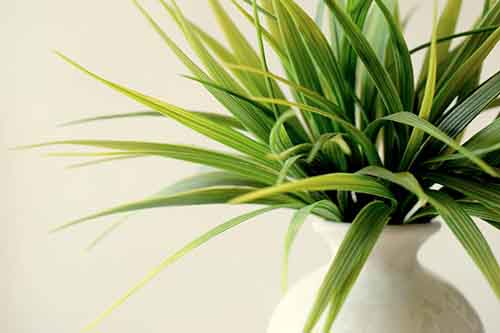 The good news is that there's an easy and affordable way to combat the presence of the yucky stuff we may be breathing in, and it comes right from the natural world – yes, plants that purify the air! Although houseplants may be intimidating to those with a "black thumb" or fear of commitment, it turns out that many plants are easy to care for!
To improve the air quality in your home, try to focus on the following steps:
Reducing harmful chemicals by using natural cleaning and beauty products

Using house-plants to filter air

Using a basic air-filter to filter dust and large particles

For the best results, put as many plants as you can care for in the rooms you use most.
We can't help but admire the beauty of artful indoor plant displays, as well as the plant enthusiast's ability to keep the greenery alive! Seriously, folks, it takes some skill to maintain plants, even the low-maintenance ones. If you're looking for ideas, then let the images below inspire you!