51 Uses For Coca-Cola — the Ultimate List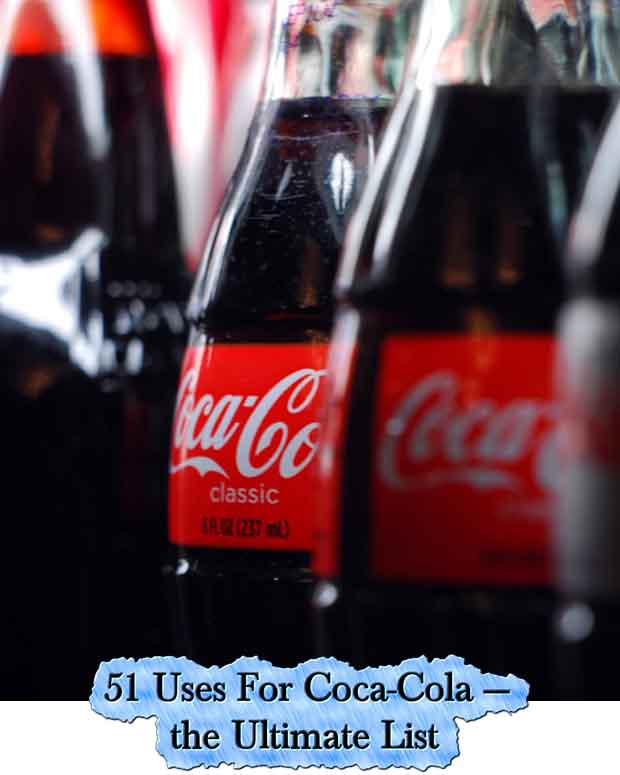 Coca-Cola is one of the most popular drinks in the world however it has loads of surprising uses apart from quenching your thirst. Use it when you're cleaning or even gardening, perhaps you need to defrost your wind-shield or neutralize a jellyfish stings with plenty more everyday applications for Coca-Cola it will soon be at the top of your shopping list. Want the full list? Click the link below…..
wisebread.com has a few Coke fallacies:
Coke is not used by the authorities to clean blood from the roads after accidents.

Coke will not dissolve teeth or nails OVERNIGHT. It takes a long time.

Coke and aspirin will not get you high.

Coke is not an effective spermicide.

Coke poured onto raw pork will not cause worms to come crawling out of it.

The acids in Coke do not make it dangerous to drink (your own stomach acids are much stronger).

Drinking too much Coke will not make you die from CO2 poisoning.

Coke does not contain cocaine (although it used to).

Coke did not become carbonated by accident.
51 Uses For Coca-Cola — the Ultimate List