27 Survival Uses For Floss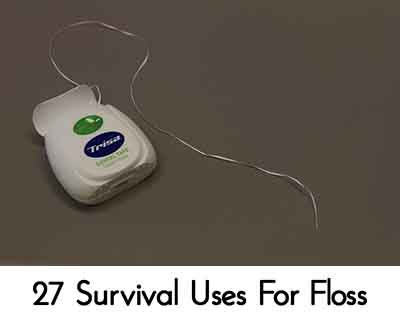 If you're like most people, you probably have a roll of floss that never gets touched next to your bathroom sink. If you're not going to use it, then you may as well put it in your bug out bag. Why? Because the size-to-usefulness ratio of floss is fantastic.
Floss is a versatile product that is great to have during an emergency or disaster. A typical roll of dental floss is 100 yards long and only weighs about 1 ounce. The space it takes up is negligible, yet it can be used for building shelters, mending clothes, catching small game, going fishing, preparing food, and even starting fires. If you haven't already, add some dental floss to your supplies and learn how to use it for survival.