15 Fantastic Fall Playdough Recipes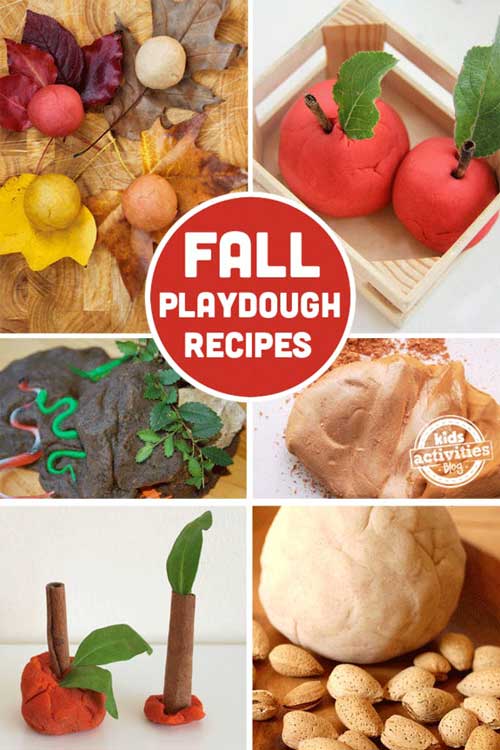 If you didn't know already, we are HUGE lovers of play dough and there are over 100 variations, recipes and ways to play and learn with it! Playdough has the fun factor! And making homemade playdough yourself is just as good (if not better) than buying it from a store. I'm thrilled to be able to make it myself — it's inexpensive, and it's nice to know exactly what's in it!
One of the best things about using homemade play dough is being able to add in extra sensory elements, such as colours and scent. These play dough recipes feature autumn shades and lovely spices, that fit the season perfectly.
15 Fantastic Fall Playdough Recipes