10 Himalayan Salt Lamp Benefits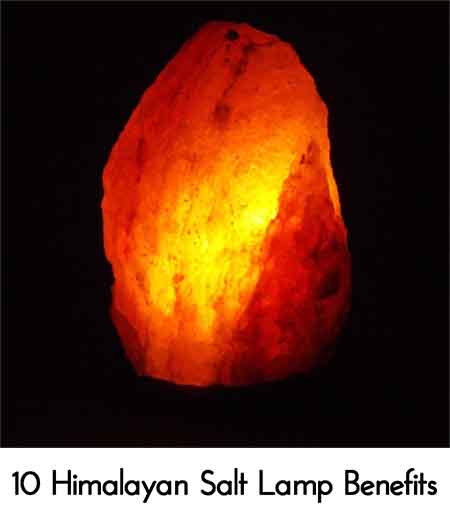 Salt lamps are simply large pieces of pure Himalayan Salt with a small bulb inside. They can be solid pieces of salt or decorative baskets filled with large crystals of salt. Also known as the 'Vitamins of the Air', they are made from the salt that came from ancient oceans, and serve as a perfect air ionizer. It is important to make sure that the lamp is from a pure Himalayan Crystal source and not a cheap imitation made from rock salt. People using salt lamps report improvement in their physical and mental well-being soon after starting to light them. They are said to help with:
respiratory problems (including colds)

allergies

skin conditions

mental and stress-related disorders (including insomnia)

headaches and migraines

rheumatism

blood system disorders.
Due to their calming colors (different shades of orange and pink), they have also been used in color therapy to help treat neurotic disorders and sleeplessness. It is suggested to have more than just one lamp. You can start with one of course and then add to your collection as you go along. It's similar to plants – the more the better. You should aim to have at least one in every room you frequently use, such as bedrooms and living rooms. Would you like more information? Please head over to naturallivingideas.com via the link here:
10 Himalayan Salt Lamp Benefits