10 Creative Ways to Decorate with Dollar Store Picture Frames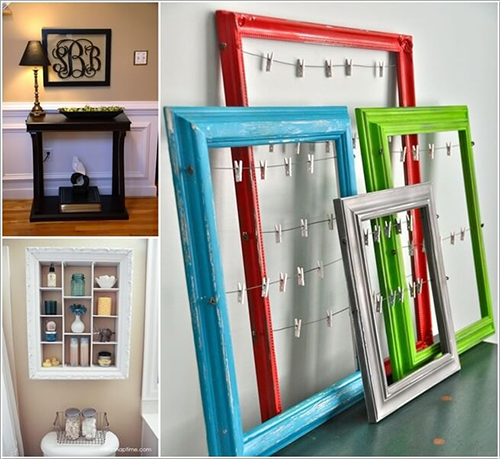 There is a lot of stuff out there that just seems a little too cutesy for our taste… and the idea of budget decorating isn't to look "cheap"… it's to make the most of what we have and spend the least amount we can making it work! What to do with all those photo frames that are sitting in our closet because you never get time to get your photos printed? Well, I would advise to re-purpose them into a unique piece of art!
You don't have any old frames? No problem! Check out your local dollar store and pick them up for cheap! Inexpensive. Easy, customizable and useful! In fact, once you start decorating these frames it's hard to stop! You need to see this great round-up by clicking the link below and get crafting.
10 Creative Ways to Decorate with Dollar Store Picture Frames