32 Ways to Earn Money from Your Homestead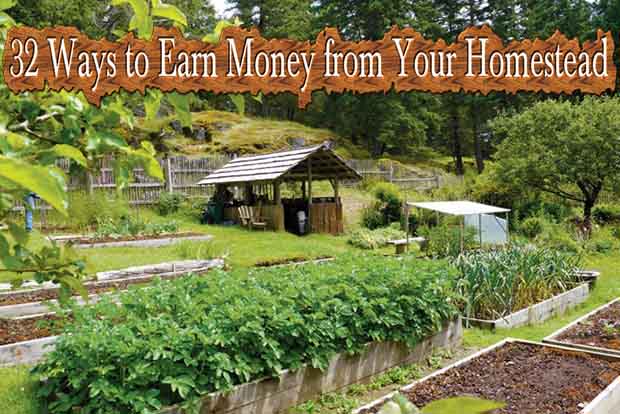 Learning to be self sufficient, reducing your footprint and saving money is now fast becoming a natural way of life. But you still need to bring in some money to keep things going. There are a number of ways to continue living and doing what you love and earn money! With food prices on the rise, learning how to make money from your homestead is now even more important! With some creative thinking and marketable products you will make that money… here is how….
**** Please check your local state/county laws concerning home-based bakeries before selling food items! Also check to see if you need any other applicable licenses or permits!
32 Ways to Earn Money from Your Homestead